Windshield Wiper Maintenance and Servicing in Prince George, BC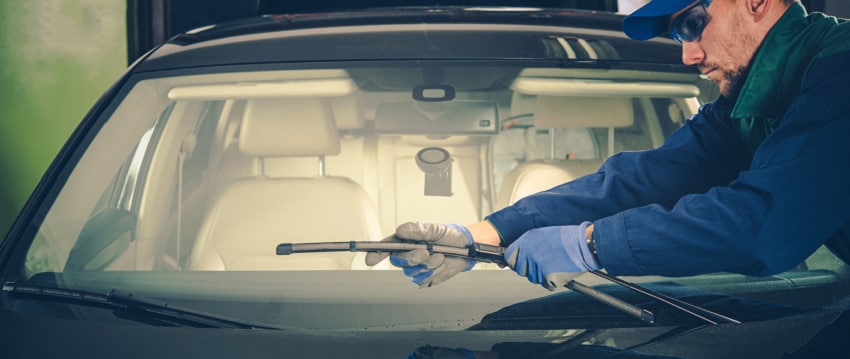 Wood Wheaton Supercentre: Your Go-to Choice for Windshield Wiper Servicing in Prince George, BC
If you're based in or near Prince George, BC and need your windshield wipers serviced or replaced, Wood Wheaton Supercentre has you covered, both in terms of repairs and tips on how to prolong your vehicle's lifespan. Get in touch with our dealership and schedule a service appointment today for any maintenance are car servicing you require. Our technicians will have you back on the road in short order.
Signs Your Vehicle Needs New Wiper Blades
Though it's customary to get your wiper blades replaced every 6 to 12 months, they may very well find a few ways to tell you they've had enough. If your blades make a squeaking noise when working their way across your windshield, they're probably not in full contact with it all the way through, which means it's time to pay us a visit. Other common red flags include streaks in the windshield or little improvement in visibility when your wipers are operational and cracks in your wiper blades' rubber.
How to Extend the Life of Your Wiper Blades
No car component is immune to wear and tear, but it doesn't take much to keep your wiper blades in good working order. For starters, prolonging your blades' lifespan begins with cleaning your windshield regularly. Most every filling station has what you need to do so while you're filling your gas tank, and we recommend making this a habit to spare yourself the expense of an extra set of blades before it's time. If you drive in harsh winter conditions with regularity, we strongly suggest scraping as much snow and ice as you can from your windshield manually before putting your wipers to work. Using them on heavy snow and ice buildup can cut their lifespan short significantly and require you to lighten your wallet for a new pair earlier than need be.
For further details on all things regarding windshield wiper maintenance and replacement or any other of our dealership's numerous available services, contact us today at Wood Wheaton Supercentre.
Make an Inquiry
Hours
Monday

8AM - 6PM

Tuesday

8AM - 6PM

Wednesday

8AM - 6PM

Thursday

8AM - 6PM

Friday

8AM - 6PM

Saturday

8AM - 6PM

Sunday

Closed