Introducing the 2021 Chevrolet Trailblazer Available at Wood Wheaton Supercentre
For years, the Chevrolet Trailblazer was a popular mid-size SUV in this automaker's lineup. When it was removed from the Chevrolet production schedule, consumers wondered what happened to the functional and economic Trailblazer model. It wasn't until recently that the Chevrolet Trailblazer re-emerged in the Chevy lineup, back and better than ever. The new Chevrolet Trailblazer offers a freshly redesigned look with a spacious interior and influential exterior colour schemes that impress buyers nationwide. At Wood Wheaton Supercentre, we are the trusted choice for all Chevrolet vehicles as chosen by our valued customers. Located at 2879 Highway 16 West, Western Prince George, British Columbia, we are proud to serve Vanderhoof, Fort St. James, Mackenzie, McBride, and surrounding areas. Let's take some time to review the 2021 Chevrolet Trailblazer.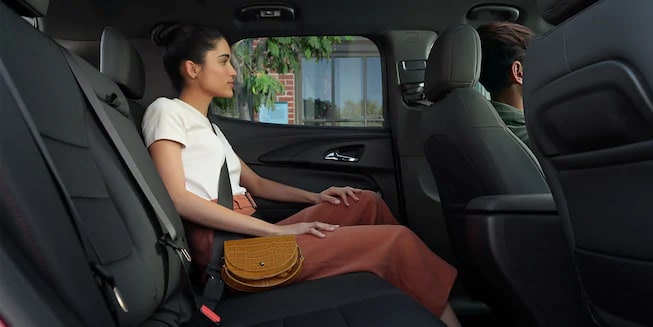 Overview of 2021 Chevrolet Trailblazer
Buyers have much to discover about the reinvented Chevrolet Trailblazer. From its looks to functionality to power, consumers are forced to re-familiarize themselves with this model's niche in the Chevrolet lineup. Seeking to provide options to potential buyers, the Chevrolet Trailblazer offers four different trim levels:
The lowest-price LS Trailblazer comes in at an MSRP of $25,898, and the prices rise from there ending at the RS Trailblazer with an MSRP of $30,598. Comparatively, the Trailblazer Activ boasts the same price as this premium trim level and each trim level in between causes only a $2,000 increase the overall 2021 Chevrolet Trailblazer price. The value of this vehicle makes the 2021 Chevrolet Trailblazer price competitive in its market.
Performance Attributes
The 2021 Chevrolet Trailblazer specs prove this SUV has what it takes in terms of space and performance to take you on an adventure. Three different drive modes, including normal, AWD (or Snow on FWD) and Sport, allow drivers to navigation swiftly on all terrain types while maintaining traction and safety. Making it easier for customers to focus on what really matters, the Trailblazer offers just two engine options: an EcoTec 1.2L Turbo and an EcoTec 1.3L Turbo. When paired with a continuously variable 9-speed transmission, this mid-size SUV packs a punch. In fact, the Chevrolet Trailblazer has the ability to put out 5600 horsepower and tow up to 4,500 lbs with upgrades.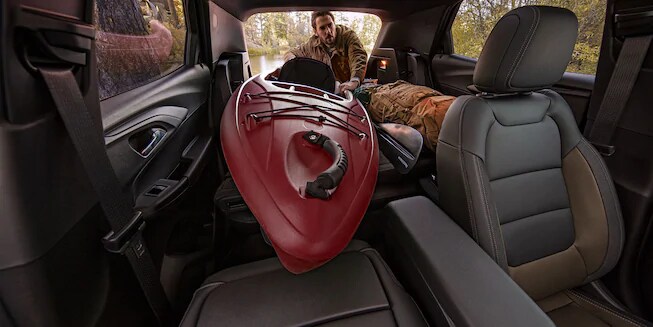 Trailblazer Design
Fresh and ultramodern accurately describe the new look of the 2021 Chevrolet Trailblazer in Prince George. It is simply like something you've never seen before. A two-tone colour scheme immediately sets the exterior design apart from most others in its class. With seating for up to five on the inside, the outside is impressive with LED headlamps, colour-matched roof rails, and power-adjustable body-colour folding mirrors. With over 1540 L of cargo space and 1,016 mm of front headroom, passengers can expect a comfortable and spacious ride experience. Paired with a bold exterior look that boasts sculpted angles and meticulous details, passengers can enjoy their ride-in style.






Technology Enhancements
Though there are virtually no upgrades to enhance the 2021 Chevrolet Trailblazer dimensions, most other features on this SUV can be expanded upon. Technology enhancements that buyers appreciate include a 10-way power driver seat with integrated lumbar support, Wi-Fi Hotspot capabilities, a 7" or 8" diagonal infotainment screen, automatic climate control and a suite of driver-assistive safety features. All of these innate technology elements make driving and controlling the newest Chevrolet Trailblazer easier than ever.
See One in Person
If you are interested in a new 2021 Chevrolet Trailblazer in Prince George, BC, visit Wood Wheaton Supercentre to view our available inventory, discuss trim level options or take one on a test drive. We are here to help get you into a contact us and our friendly product advisors will happily assist you.
Make an Inquiry